Introduction
We have tried to make purchasing from the marketplace as easy as possible. This guide will walk you through the process of purchasing a book, bundle or single item.
How to Purchase Digital Game Content
Browse the marketplace and chose the items that you would like to purchase. If you find something you would like to purchase click the teal "Add To Cart" button to add the item to your cart as you go.
Note: You will be able to continue browsing other things if you add an item to your cart.
Once you are done browsing and ready to check out click the "My Cart" Button.

On this page you will want to review your cart and make sure nothing accidentally slipped in there or you changed your mind on an item. Once you are happy with your selections click the teal "proceed To Checkout" button to continue.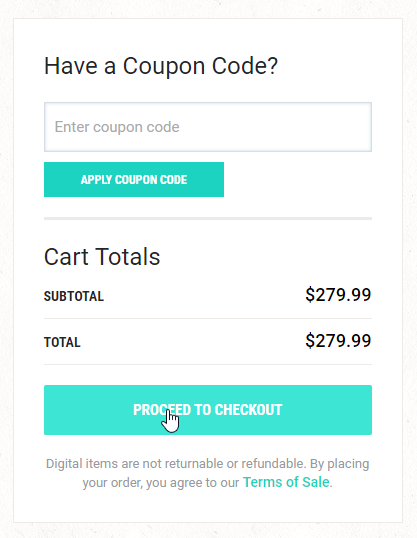 On this page you will need to enter your billing information including address and payment information. Click "Place Your Order" to finish the purchase process.

Enjoy your new digital game content!