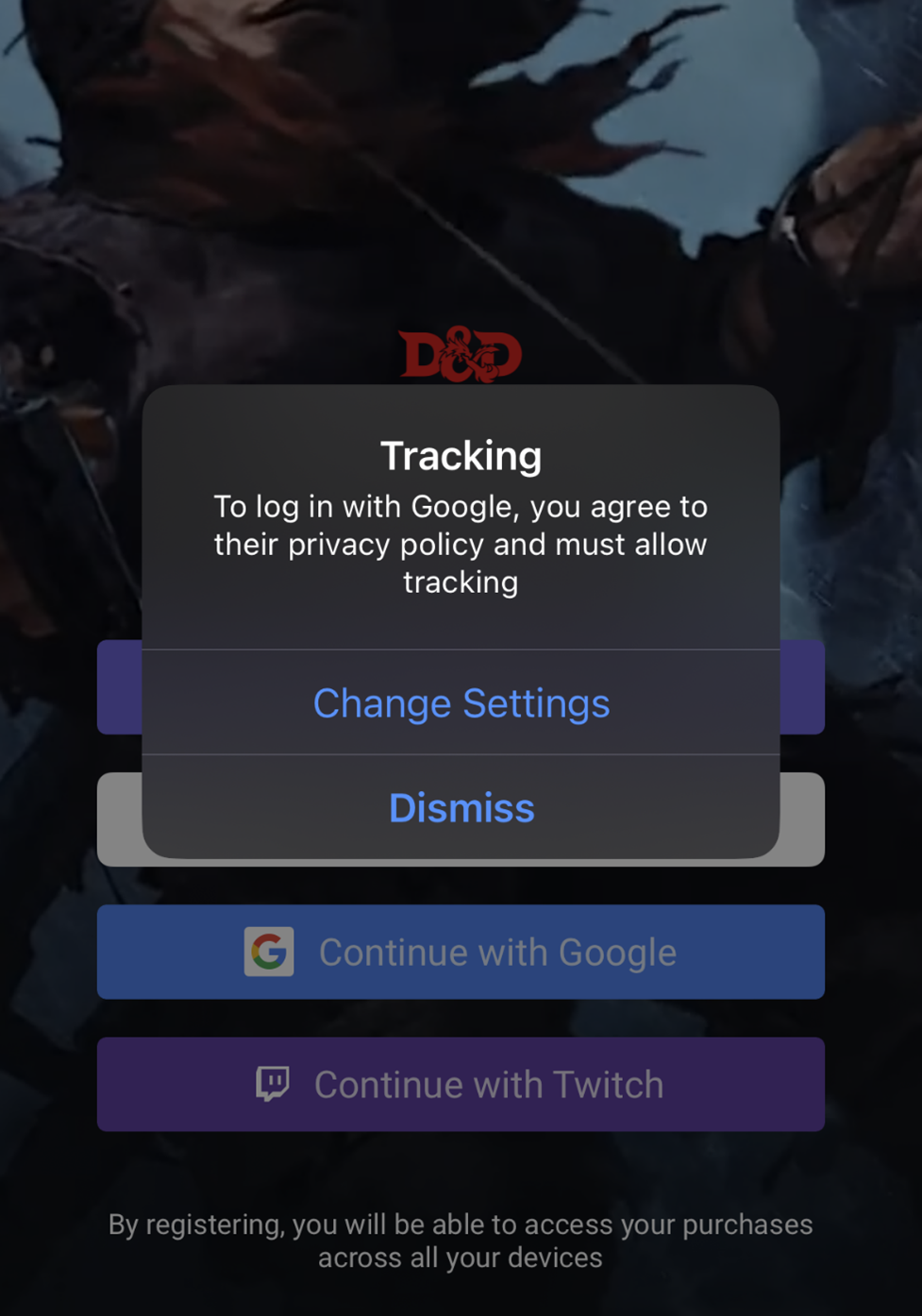 If you're experiencing an error message when attempting to log into an Apple device with your Google account, stating that you must allow tracking, we're here to help. Follow these steps to resolve this issue and gain access to your account.
Step 1: Enable "Allow Apps to Request to Track"
Go to your device's General Settings.
Scroll down and look for Privacy and tap on it.
Inside the Privacy settings, find and select Tracking.
Toggle on Allow Apps to Request to Track. This will enable your device to prompt you when apps, like D&D Beyond, want to track your activity.
Step 2: Enable D&D Beyond for Tracking
Return to your device's home screen.
Open the D&D Beyond app.
If prompted, grant the app permission to request tracking.
Step 3: Successful Login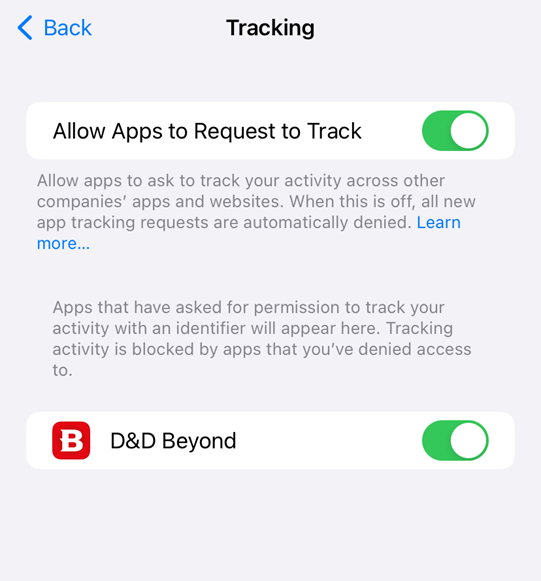 Once you've completed the above steps, you should now be able to log in to your Apple device with your Google account without encountering the tracking error. Enjoy uninterrupted access to your device and its features. If you have completed these steps and still encounter an error when logging in, please contact us here.