Introduction
Clearing your cache and cookies can help resolve many browser functionality issues. These two things hold a lot of information and if they are not updated they can show incorrect data. Clearing these out could help clear out some issues as well as help with the performance of your browser. It is a good habit to clear these out every once and again. :)
Using CCleaner
CCleaner is a nice program for Windows users that will help optimize and clean your machine (computer). This program has a free and Professional version. The free version works very well for every day use.
Once you have downloaded and installed CCleaner you will want to run it.
Choose Cleaner tab on the left and depending on which browser you use you will choose Windows or Applications tab.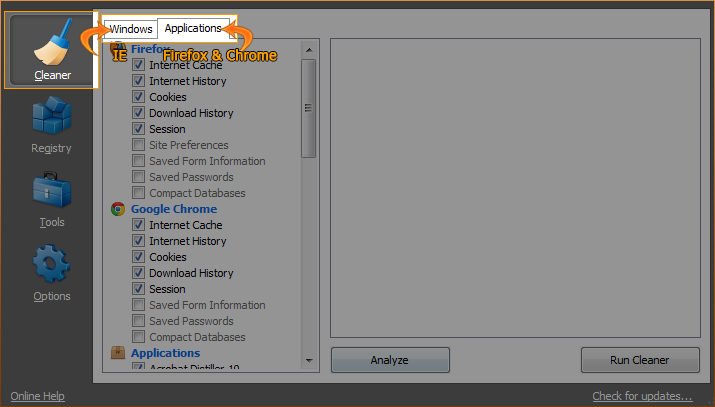 Make sure that Internet Cache and Cookies are Checked.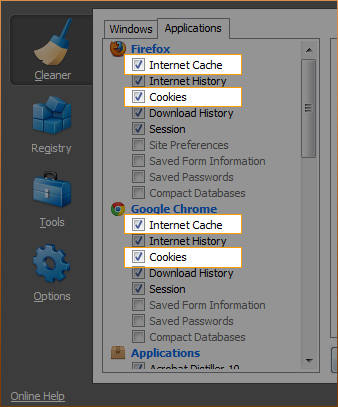 Once you have made sure that your cookies and cache are set to be deleted. Close down your browsers and click on 'Run Cleaner'.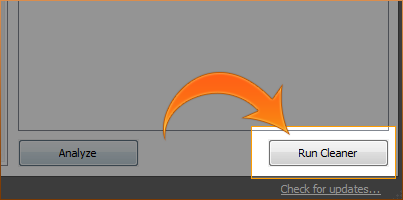 Let the CCleaner do the rest. When complete close CCleaner and reopen your browser.
Manually Clear Cookies and Cache in Chrome
In your address bar type in
chrome://settings/clearBrowserData
Select the items you want to clear (Delete Cookies and Empty the Cache). You can choose others if you want as well.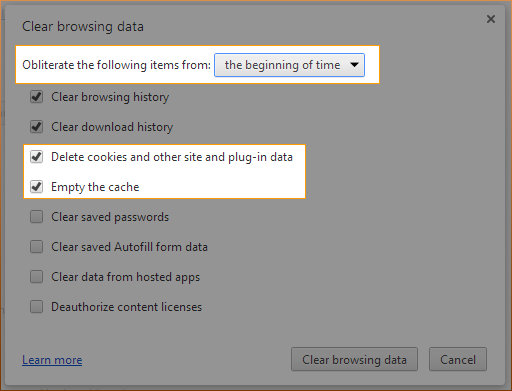 Click the 'Clear browsing data'. Now the window disappears your Cache and Cookies have been cleared.
Manually Clear Cookies and Cache in Firefox
Go to History > Clear Recent History...

This will bring up a window. Click on 'Details', and change the 'Time range to clear:' to 'Everything'

You should now see options of things you can clear out. Make sure you have 'Cookies' and 'Cache' checked. You can check or uncheck everything else if you like.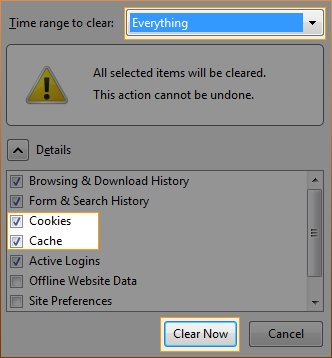 Now click on the 'Clear Now' button. Your cache and cookies have been cleared now.
Manually Clear Cookies and Cache in Internet Explorer
Select Tools > Safety > Delete browsing history....
Make sure to uncheck 'Preserve Favorites website data' and check 'Cookies' then click 'Delete'.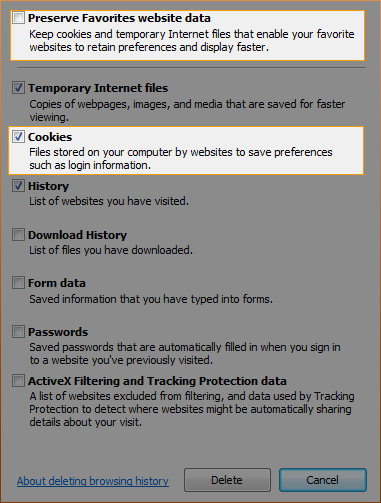 You will get a confirmation at the bottom of the window once it has successfully cleared your cookies.
Click on the cog icon and select 'Developer Tools'.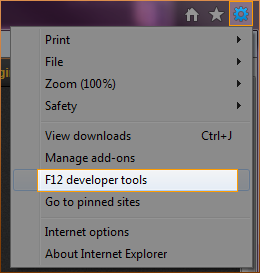 In the Developer Tools window, click on' Cache' and select 'Clear Browser Cache...'

Click 'Yes' to confirm the clearing of the browser cache.